welcome!
The Holly Springs Community Band was founded in 2006, as a small group of musicians who enjoyed making music. The HSCB has been sponsored in part by the Town of Holly Springs and performs regularly at the Holly Springs Cultural Center, in addition to other venues. The HSCB has a strong sense of community purpose and provides great musical entertainment at civic, charitable, and community events.
While many of our performances are free to attend, those at the Holly Springs Cultural Center have a modest ticket price. Click here to purchase a ticket for an upcoming event.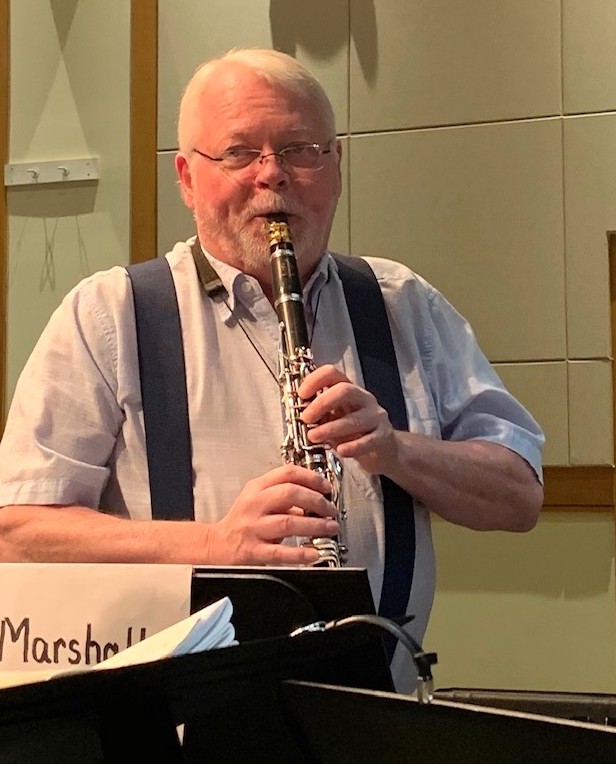 Marshal McLean rehearsing for his challenging clarinet solo in Weber's 'Concertino', being performed at our upcoming concert on April 6, at the Holly Springs Cultural Center. Guaranteed to be a memorable performance ! Get your tickets now.