About US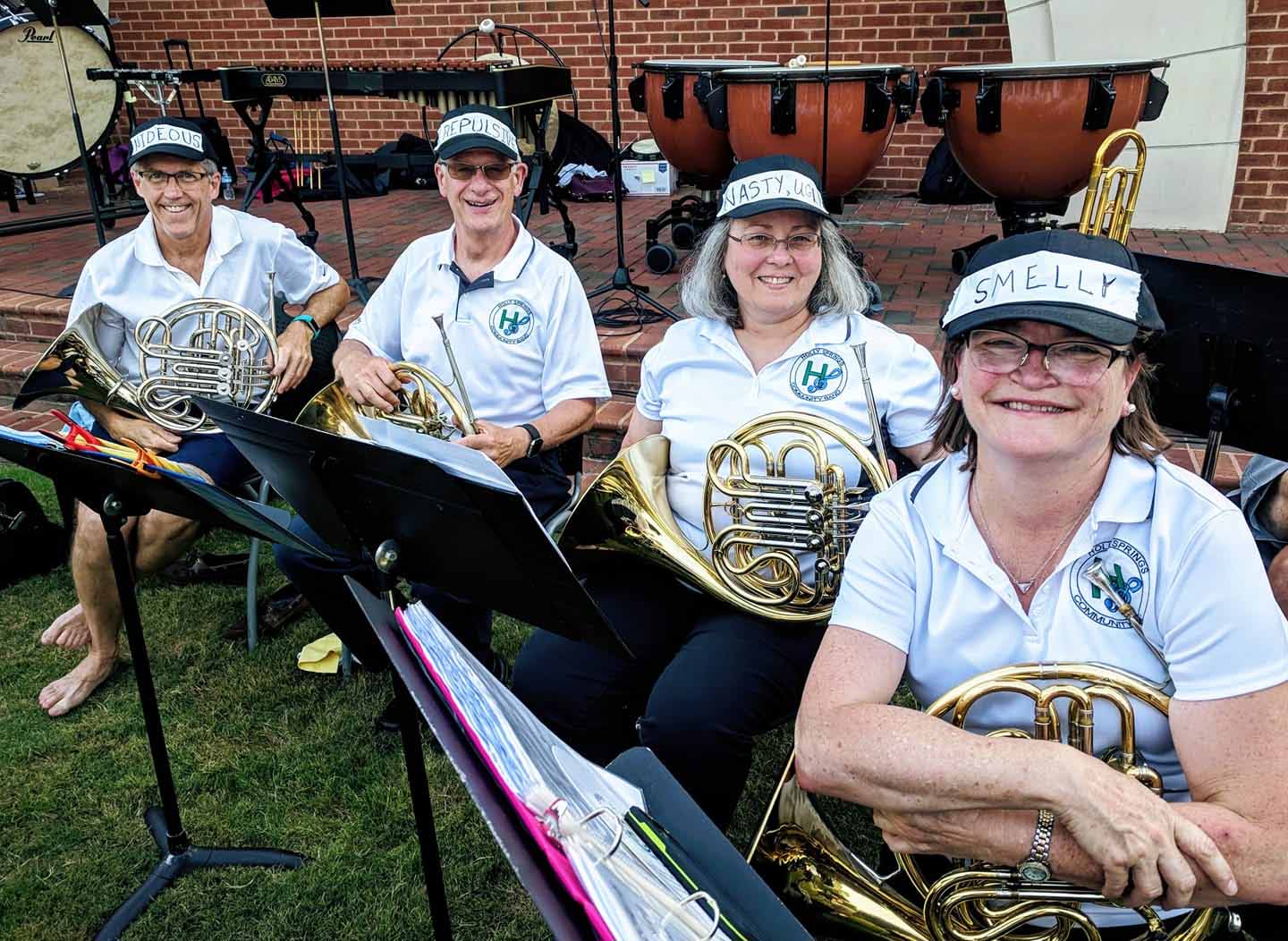 We are an all-volunteer group, with a wealth of talent and enthusiasm for making beautiful music. Our membership has grown to about 50 musicians from all walks of life. They include nurses, teachers, musicians, engineers, homemakers, students & senior citizens.
We love to play Marches, Broadway Show Tunes, Big Band Sounds, Patriotic Music, and Music from the great Composers, like Mozart, as well as many other familiar and 'not so familiar' pieces. We also have smaller jazz, woodwind and brass ensembles for special events.
Including the audience in our performances is one of favorite things to do - from Sing-alongs, Play-alongs, to children participation. We also like to highlight special solo performances, and usually include a 'special' theme with our events. We are thrilled with the growth of 'fans and followers', and hope to add you to our growing number of 'friends'.